When your window treatments are so beautiful, why not adorn them with equally impressive drapery hardware. Gator blinds offers to its customers a huge variety of window drapery hardware Orlando to add finishing touches to the window treatment and to complete the look. Curtain rods, drapery hooks, tassels, finials, cleats and much more!
The drapery hardware Orlando and curtain rod collection at Gator blinds is constructed of stainless steel, cast aluminium, wrought iron, Tiffany glass, antique and polished brass, brushed nickel and many impressive finishes.
Introducing the first of its kind Motorized drapery rods!
Qmotion Motorised drapery rods offer unmatched quietness. No wires, no external motors the drapery rods are battery operated and engineered to offer a sleek and sophisticated look. The motor is tucked within the rods making it visually appealing and aesthetically elegant.
Easy to install and operate, the drapery hardware Orlando are a perfect match for your so beautiful window coverings. Know more about them by scheduling a free-in house expert consultation wherein the experts would bring home product samples for you to see them in the natural lighting of your home and match with your existing decor.
Visit our showroom in Casselberry to have a look at the expansive and extensive range of window treatments offered by Gator blinds!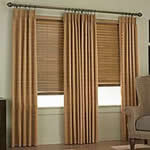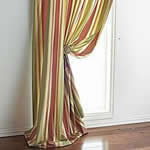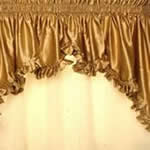 Call us today!
Here's your free estimate!
(407) 462 – 7750
Give us a call today
and see why we are your best value in custom window blinds.
Save Time! Save Money!
or Call us today for a free estimate!
(407) 462-7750
An instant quote is here!
Gator Blinds®
Main Office and Showroom
By appointment only!
Please Call (407) 462 – 7750
430 Anchor Rd., Casselberry, Florida, Fl
Serving the Orlando Area
Your Experts for
Drapery Hardware